Facing DUI Charges in Washington?
You Have No Time To Waste! Call Us at
(360) 383-5244

Right Away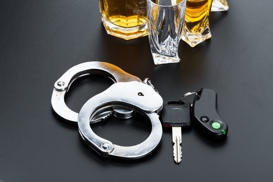 With more than three decades of combined legal experience, Ramirez & Cooper, Inc. provides exceptional defense for anyone facing DUI or DWI related charges in Washington. No case is too complex for our trial-tested legal advocates. We have handled more than 1,000 drunk driving cases— our Kitsap County DUI attorneys are ready to fight for your rights next.
What Makes Our DUI Team Different?
Here are a few reasons our Kitsap County firm has been trusted for decades:
1,000+ DUI Cases Under Our Belts
Trial-Tested Advocacy in Both Misdemeanors and Felonies
Over 30 Years of Collective Legal Experience
Aggressive and Dedicated Counsel
We Offer Payment Plans & a FREE Consultation! Click here to get your DUI case evaluated by a Kitsap County DUI lawyer for free.
What types of DUI penalties am I facing?
The DUI regulations in the state of Washington only allow for 0.02% blood alcohol content in minors and a 0.08% in drivers 21 or older. For commercial drivers, the limit is 0.04% BAC. A law enforcement officer must have probable cause to believe that you are impaired while driving in order to pull you over, unless it is an established DUI checkpoint.
Drivers who are pulled over with a BAC over 0.08% face the following penalties:
Between $865 and $5,000 in fines, 90 days to 1 year of license suspension, and up to 1 year in jail for a first offense
$1,120 and $5,000 in fines, 2 years to 900 days of license suspension, and 30 days to 1 year in jail for a second offense
$1,970 to $5,000 in fines, 3 to 4 years' license suspension, and 90 days to a year in jail.
You might also have an ignition interlock device installed in your vehicle to ensure that your car will not start if you have had too much to drink.
Our Kitsap County DUI defense firm has ample experience defending DUI charges over the years. Our Kitsap County DUI lawyers understand the severe penalties you could be facing, and we know how to skillfully battle for your rights and your freedom. Discover your potential defenses in a free and confidential consultation with an experienced drunk driving lawyer!
Start Your DUI Defense in Washington Today—Call
(360) 383-5244

!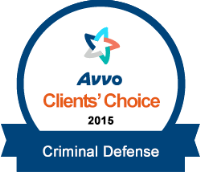 We are backed by decades' worth of criminal law experience and an extensive knowledge of DUI law. With Ramirez & Cooper, Inc., you can rest assured that we will be prepared for anything that is thrown our way during the DUI trial process. With our dedicated Kitsap County DUI attorneys by your side, you can greatly improve your changes of avoiding the serious penalties of a conviction, or even avoid a conviction entirely. If you or a loved one has been accused of driving under the influence in Kitsap County, Clallam County, or Jefferson County in Washington, then you can rely on our DUI defense attorneys.
We can help you remove the fears and uncertainties of your upcoming DUI case— schedule a free consultation with one of our accomplished lawyers to learn more: Call (360) 383-5244.